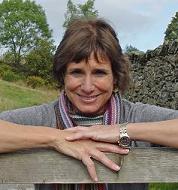 Counselling and Psychotherapy in Kensington and Chelsea, South West London
Is this for you?
Does life feel like its getting on top of you? Are you facing difficulties, change or emotional upheaval? Could you benefit from a calm place to take time out, think more clearly and talk things through?
Have you considered counselling or psychotherapy? Can I help?
About Me
My name is
Georgiana Boothby
and I am a practising counsellor and therapist in Kensington and Chelsea, South West London. I offer a safe and confidential setting where you can talk about difficult emotional issues which may be preventing you from getting the most out of your life.
As a therapist and counsellor, I am experienced in helping people who are having difficulties with :
Feelings of stress and anxiety
Difficulties with relationships and sexual issues
Work related problems
Low self-esteem,increased confidence
Drugs and alcohol addiction
Anger management
Disability or the effects of long term illness
Understanding yourself better
Losses such as bereavement,divorce and redundancy
Feelings of depression, emptiness and loss of sense of self

My theoretical approach is integrative, Person Centre and Psychodynamic. I can work with you as a counsellor and psychotherapist on a short term or open-ended basis, depending on your needs, with the aim of enabling you to enhance your life and to live it more fully.

What Next?

Embarking on therapy can seem daunting at first, so to discuss any questions you may have or for an initial consultation please get in touch:

Contact: Georgiana Boothby
Tel: 07500 385 133,
e-mail: georgianaboothby@hotmail.com
Address: The Courtfield Medical, Centre, 73 Courtfield Gardens, London, SW5 0NL


My counselling and therapy practice is in Kensington, South West London, within easy reach of Gloucester Road, South Kensington and Earl's Court Underground Stations.